Editor Profiles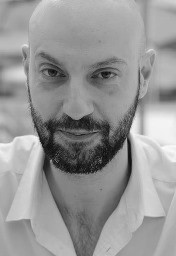 Matteo graduated in Pharmaceutical Biotechnologies at the University of Milan, Italy, in 2006, discussing a thesis on the molecular analysis of neuronal signalling markers in a pharmacological model of schizophrenia. He gained a PhD in Neuropharmacology at the University of Catania, Italy, in 2010, discussing a thesis on the investigation of gene-environment interactions on markers of synaptic plasticity in a behavioural model of psychiatric disorders.
He had his first editorial experience at Hippocrates Edizioni Medico-Scientifiche in Milan, Italy, from 2010 to 2012. He focused his work on medical books, conference proceedings and commissioned content, handling articles and book chapters from submission to publication, liaising with authors and cooperating with other departments within the company.
He joined the BMC series editorial team in June 2016 as the Editor of BMC Medical Genomics. He is also a contributor to the BMC Series blog​​​​​​​.