Editor Profiles
Senior Editorial Board Members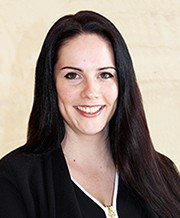 Dr. Schrauwen joined the Editorial Board of BMC Medical Genetics as an Associate Editor in 2017 and moved to BMC Medical Genomics as a Senior Editorial Board member in 2020. She received her PhD in Biomedical Sciences at the University of Antwerp, Belgium and is currently an Assistant Professor at the Center for Statistical Genetics at Columbia University, NYC, USA.
Dr. Schrauwen's research focuses on examining the genetic basis and pathogenic mechanisms of sensory and neurological disorders. She implements both family-based and population-based methods to identify genetic factors involved in these disorders. Some of these children endure years-long diagnostic odysseys of trial-and-error testing with inconclusive results and misdirected treatments. She is dedicated to track down their molecular causes by integrating various "-omics" technologies, including genomics, transcriptomics and epigenomics. Dr. Schrauwen continues to build a body of knowledge that can lead to improvements in disease management and treatment.
Follow
Announcement
As a result of the significant disruption that is being caused by the COVID-19 pandemic we are very aware that many researchers will have difficulty in meeting the timelines associated with our peer review process during normal times. Please do let us know if you need additional time. Our systems will continue to remind you of the original timelines but we intend to be highly flexible at this time.