Editor
Patrik Flammer, BMC, UK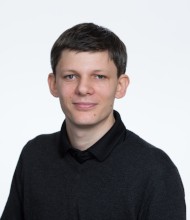 Dr Patrik Flammer is a cross-journal editor for BMC Medical Genomics and Genome Medicine and is based in the London office.
Dr Flammer earned a Bachelor's degree in Biology and Biochemistry and a Master's degree in molecular and cellular biology from the University of Zurich. For his Master's project he worked on recombinant adenoviral vectors (oncolytic vectors for melanoma). He completed his DPhil at the University of Oxford where he was working on genetics and epidemiology of human intestinal parasites. His postdoctoral research extended this to include aspects of ancient DNA and epidemiology of infections in past populations.
Senior Editorial Board Members
Youping Deng, University of Hawaii, John A. Burns School of Medicine, USA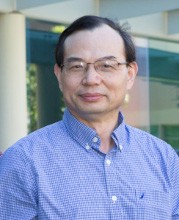 Prof Youping Deng is a tenured full professor and Director of the Bioinformatics Core Facility at the John A. Burns School of Medicine at the University of Hawaii. He is also Co-Director, Genomics and Bioinformatics Shared Resource, at University of Hawaii Cancer Center.
Before joining University of Hawaii in 2016, he was Director of Bioinformatics and Biostatistics, Associate Professor at Rush University Medical Center. He received his Ph.D. from Peking Union Medical College and finished his postdoctoral training in Wayne State University. From 2004 to 2008, he was a tenure track assistant professor at the University of Southern Mississippi. He has published more than 210 papers in peer-reviewed journals.

Isabelle Schrauwen, Columbia University, USA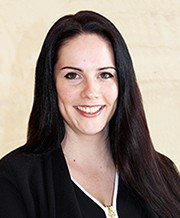 Dr Isabelle Schrauwen joined the Editorial Board of BMC Medical Genetics as an Associate Editor in 2017 and moved to BMC Medical Genomics as a Senior Editorial Board member in 2020. She received her PhD in Biomedical Sciences at the University of Antwerp, Belgium and is currently an Assistant Professor at the Center for Statistical Genetics at Columbia University, NYC, USA.
Dr Schrauwen's research focuses on examining the genetic basis and pathogenic mechanisms of sensory and neurological disorders. She implements both family-based and population-based methods to identify genetic factors involved in these disorders. Some of these children endure years-long diagnostic odysseys of trial-and-error testing with inconclusive results and misdirected treatments. She is dedicated to track down their molecular causes by integrating various "-omics" technologies, including genomics, transcriptomics and epigenomics. Dr Schrauwen continues to build a body of knowledge that can lead to improvements in disease management and treatment.

Konstantinos Voskarides, University of Nicosia Medical School, Nicosia, Cyprus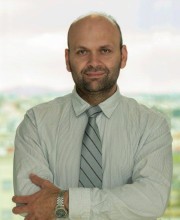 Dr Konstantinos Voskarides is an Associate Professor of Genetics and Molecular Biology at the University of Nicosia Medical School.
Dr Voskarides holds a BSc in Biology from Aristotle University of Thessaloniki and a PhD in Molecular Biology and Genetics from University of Cyprus. He is currently a Senior Editor at the Springer journals "BMC Medical Genomics" and "Journal of Molecular Evolution". Dr Voskarides has expertise on medical and evolutionary genetics. He contributed to the discovery of new genes causing familial renal diseases and he also deciphered the genetic origins of Greek-Cypriots. Between 2010-2015 he contributed to the establishment of the first Biobank in Cyprus and afterwards the first zebrafish facility in Medical School of University of Cyprus. He recently discovered a possible link between cancer incidence and previous evolutionary adaptations, a study that gained a lot of attendance by news media in 2018.
His current research is mainly focused on comparative and evolutionary genetics of cancer genes, having introduced zebrafish as an animal model to experimental evolution. He is also interested on analysis of GWAS data regarding rheumatic and psychiatric diseases. Dr Voskarides has authored 65 articles since 2023 in prestigious journals, he has an h-index 24, and he is the Editor of a book in Spriger Publishing Group.

Lidia Larizza, Istituto Auxologico Italiano, Italy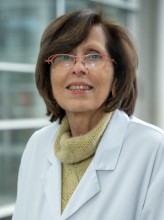 Prof Lidia Larizza is the Research Director of the Medical Cytogenetics & Human Molecular Genetics Lab at the Centro di Tecnologie Biomediche, IRCSS Istituto Auxologico Italiano, Milano, Italy. Previously she was Professor of Medical Genetics, founder and Director of the Post-lauream School in Medical Genetics, University of Milan. She has been President of European Cytogenetics Association (ECA) and President of the Italian Society of Hunan Genetics (SIGU), and she is honorary member of both Associations.
Prof Larizza's main current research interests are: (1) Mendelian disorders of chromatin regulators, such as cohesinopathies, Rubinstein-Taybi (RSTS) and related neurodevelopmental disorders; the iPSC-neuronal model is increasingly exploited to unveil RSTS biomarkers, dysregulated gene networks underlying cognitive impairment and candidate "epi-drugs" for therapeutics. (2) Imprinting disorders affecting growth and the aetiology of MLID (Multilocus Imprinting Disturbance) investigated by using multiple approaches of epigenetic/epigenomic research. (3) Longlasting interest in cancer research is at the foundation of studies on genomic and chromosomal instability syndromes with Cancer Predisposition, including Neurofibromatosis type 1, Rothmund-Thomson, Poikiloderma with Neutropenia and Hereditary Fibrosis Poikiloderma.
Prof Larizza is the author of 280 publications and 30 monographs.

Valerio Napolioni, University of Camerino, Italy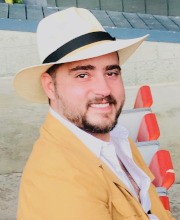 Dr Valerio Napolioni is an Associate Professor of Molecular Biology at the School of Biosciences and Veterinary Medicine, University of Camerino, Italy, where he is leading the "Genomic and Molecular Epidemiology (GAME)" lab, dealing with the analysis of genomic BIG-DATA and personalized medicine.
Dr Napolioni holds a PhD in Genetics from the University of Camerino, Italy, working on the genetics of complex traits, focusing on both human longevity and autism. His interest in neuropsychiatric traits led him to continue working on the genetics of autism, first as a post-Doc fellow at the Molecular Psychiatry Lab., University "Campus Bio-Medico" of Rome, and then as an Adjunct Faculty/Visiting researcher (2011-2012) at the Translational Genomics Research Institute (TGen), Phoenix, AZ, U.S.A. In 2013 he became the Technical Director of the NGS core at the University of Perugia, Italy. From 2015 he joined the Department of Neurology and Neurological Sciences of Stanford University School of Medicine, Palo Alto, CA, first as a post-Doc (2015-2017), and later (2017-2020) as Instructor in Neurology and Neurological Sciences, pursuing his strong research interest in the genetics of human neuropsychiatric and behavioral traits.
Currently, his large and solid expertise in genomic and molecular Epidemiology is leading him to tackle a myriad of different scientific issues, from human X-chromosome analysis to the genome-wide analysis of neuropsychiatric traits, and from global evolutionary/human adaptation-related issues to the pan-genome analysis of clinically relevant bacterial species.

Federico Canzian, Deutsches Krebsforschungszentrum (DKFZ), Germany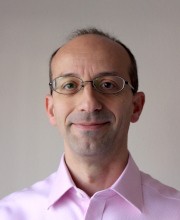 Dr Federico Canzian was a member of the Editorial Board of BMC Genetics from 2008 to 2020, first as an Associate Editor and then as Section Editor. He is a Senior Editorial Board member for BMC Medical Genomics since 2021.

Dr Canzian was trained as a cancer geneticist and at present leads the Genomic Epidemiology Group at the German Cancer Research Center (DKFZ) in Heidelberg, Germany.

Dr Canzian's research focuses on the role of genetic polymorphisms as cancer risk factors. He has worked in the context of animal models, family studies, association studies based on candidate genes and, more recently, genome-wide association studies. He has a longstanding experience in working in the context of complex multicentric projects, including the European Prospective Investigation on Cancer (EPIC; http://epic.iarc.fr/) and the NCI Breast and Prostate Cancer Cohort Consortium (BPC3; http://epi.grants.cancer.gov/BPC3/). More recently he initiated and coordinates the PANcreatic Disease ReseArch (PANDoRA; https://pandoraconsortium.wixsite.com/pandora) consortium and the International Multiple Myeloma rESEarch (IMMEnSE) consortium, international networks to study genetics of pancreatic cancer and multiple myeloma, respectively.

Dr Canzian has authored over 300 papers in peer-reviewed journals.