Collections open to submissions
Guest Editors:
Manuel Corpas: University of Westminster, UK
Segun Fatumo: London School of Hygiene and Tropical Medicine, UK

Submission Status: Open until 28 May 2023
Guest Editors:
Alejandro Rodríguez-González: Universidad Politécnica de Madrid, Spain
Wei Lan: Guangxi University, China
Submission Status: Open until 30th June 2023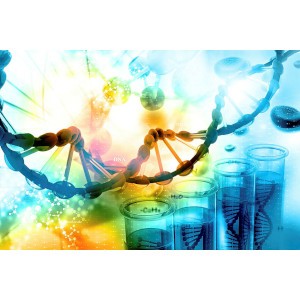 Guest Editors:
Baohua Wang: School of Life Sciences, Nantong University, China
David Casero: Research Institute at Cedars Sinai Medical Center, USA

Submission Status: Open | Submission Deadline: 31 July 2023
Editor Highlights
Aims and scope
BMC Medical Genomics is an open access journal publishing original peer-reviewed research articles in all aspects of functional genetics and genomics, genome structure, genome-scale population genetics, epigenetics and epigenomics, proteomics, systems analysis, and pharmacogenomics in relation to human health and disease.
Spotlight On
Understanding the impact of climate change and exploring potential solutions to this global threat is more important than ever. Here we share recent highlights from the BMC Series journals.
BMC Series Blog
Annual Journal Metrics
Citation Impact
3.622 - 2-year Impact Factor (2021)
3.554 - 5-year Impact Factor (2021)
0.879 - SNIP (Source Normalized Impact per Paper)
0.955 - SJR (SCImago Journal Rank)

Speed
32 days to first decision for all manuscripts (Median)
62 days to first decision for reviewed manuscripts only (Median)

Usage
983,595 Downloads (2021)
1,040 Altmetric mentions (2021)
Peer-review Terminology
The following summary describes the peer review process for this journal:

Identity transparency: Single anonymized

Reviewer interacts with: Editor

Review information published: Review reports. Reviewer Identities reviewer opt in. Author/reviewer communication
Follow
Sign up for article alerts and news from this journal